We clean Offices, Schools, Pre-schools, Day Care Centres, Churches, Gyms, Holiday Rentals & AirBnB Properties and similar premises using our eco-friendly techniques and products.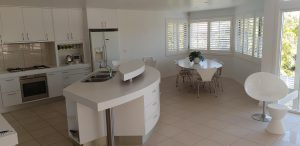 AirBnB property owners appreciate the beautiful way we leave their property ready for their clients to enjoy. As you can see from the photo above we do not leave anything uncleaned, leaving your property in perfect condition for the arrival of your guests. We can also do laundry and other services.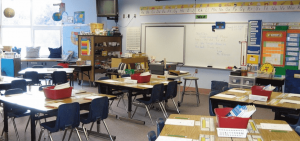 Our Allergy and Eco-friendly Cleaning will provide a safe environment for children, bringing peace of mind to their parents.

Most gyms are notorious for high levels of bacteria and a lot of care is needed to ensure that those using your gym are kept safe and healthy. Find out more by calling Helen on 0407784 509 for a non-obligatory quote and learn how we can keep your gym hygienically clean whilst being eco-friendly and allergy free.

Happy staff are productive high-achievers and that's good for business. EnviroCleaning4U will take care of your premises in a way that would make your staff feel special and valued.
Call Helen on 0407 784 509 TODAY for a non-obligatory quote.