Warm Welcome from Helen the Manager and Shell from the Hunter Team.
---
Watch our video to see what we can do for your home or office.
---
Imagine having time to:
Spend with your family and friends relaxed and stress-free
Enjoy our beautiful beaches, lakes and country recreation
Indulge yourself with a massage or a relaxing escape
Play any sport and enjoy your weekend
Focus on your career or business
Pursue your passion
Helen and her team will clean while you are away at work or at the beach enjoying your day or simply shopping or carrying out other tasks that had been building. Let Helen and her team take care of the routine mundane chores of cleaning your home.
Call Helen on 0407 784 509 for a quote and be set free from having to spend your precious time and weekends cleaning your home.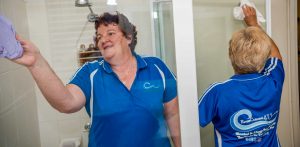 Bathrooms kept in a safe and healthy state for you to enjoy without having to clean or protect against mould or harmful bacteria as our eco-friendly techniques and products take care of this for you.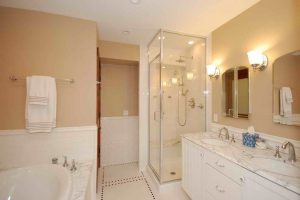 We bring an air of professionalism to our AirBnB clients and will attend to additional tasks as required by our clients to help them especially if they do not live in the local Central Coast and Hunter regions.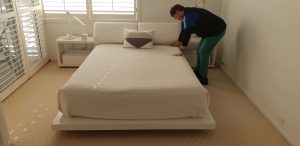 We can also look after your offices and other workplaces including schools and pre-schools using our eco-friendly techniques and products.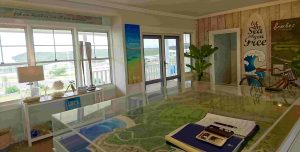 EnviroCleaning4U only use eco-friendly techniques and products that even allergy sufferers are not adversely affected, and is safe for young children, the elderly and is even pet-friendly.
Our eco-friendly techniques and products do not leave nasty smells or fumes or residues in your home or office for a healthier place to live and work.
You can be confident and feel secure using our services as all our staff are police checked and fully insured.
If you require any of the services listed below or any other cleaning needs call Helen on 0407 784 509 for a non-obligatory quote:
Regular Home or Office Cleaning to meet your schedule
One-off Top to Bottom Cleaning any time of the year
Real Estate End of Lease or Pre-Sale Cleaning
Schools, Day Care Centres, Churches and Gyms
Holiday rentals & AirBnB property cleaning, laundry and other services
Insurance, CTP, NDIS & Workers' Compensation Requirements
Specific cleaning of Bathrooms or Windows or Oven or Car-detailing as part of your home or office cleaning package.
Call Helen for a non-obligatory quote on 0407 784 509.